How to Choose the Best Hair Brush for Your Hair Type
Finding "the one" is never easy—especially when it comes to choosing the right brush for your hair type.
Maybe you're attracted to a certain hair brush because of its design, color, or the way it feels in your hand or on your scalp, but it doesn't quite style your hair the way you'd like it to. Maybe a friend introduces you to one that works magic for her, but she doesn't consider how different your hair is from hers—in which case giving the brush a try can turn out like a date gone bad.
The right hair brush for your hair type will give you lots to love as it massages your scalp, distributes oils, and helps your hair maintain its luster. On the other hand, the wrong hair brush can create frizz, knots, and even break your hair. This is especially true with fine hair, since brushing is a major cause of damage for those of us who struggle to add volume and lift to our locks.
Finding Your Perfect Match: Pair Your Hair with a Hair Brush You'll Love
Experts agree that brushing is the major cause of breakage for fine hair. If your hair is fine, you need to be extra careful about what kind of brush you use. Remember that whenever you pull your brush through fine hair, the result is likely to be more damaging than it would be with other hair types.
For fine hair, brushes designed to add volume and reduce frizz tend to be the most compatible. Available in vented, paddle, porcupine, and round models, they feature a variety of hair-enhancing properties, including ionic nylon, boar bristles, and ceramic technology.
Boar bristles
distribute oils evenly to achieve a smooth, shiny blowout,
especially if you have thick, coarse hair.
They can also add volume to
fine and normal hair types.
Everyone is unique, however, and you may find that
a synthetic bristle brush, or a combination of boar and nylon bristles, can glide through your strands more easily.
After washing and thoroughly drying your hair, try using a light detangling spray before you begin brushing. A soft, flexible bristle hair brush that can be used whether hair is wet or dry gives you added versatility.
Whatever your hair type, gentler is better. Try brushing your hair from the ends upward to your scalp, working in small sections, moving up to the mid-shaft and finishing at the roots.
If you have short to medium hair (and your busy life keeps you short on time), you may want to consider a vented brush to help speed up drying. Brushes with vented barrels allow airflow from your blow-dryer to reach hair more easily for fast styling.
Perfect for daily brushing of
any hair type,
a paddle brush with boar bristles will distribute natural oils from your scalp down to the ends for healthy-looking, natural shine. The flexible bristles help detangle wet hair, however delicate, without breaking it. Because boar bristles are so gentle, the brush works through knots without snapping fine strands. If the brush also has a soft cushion, even better—the cushion flexes along your scalp to prevent further breakage.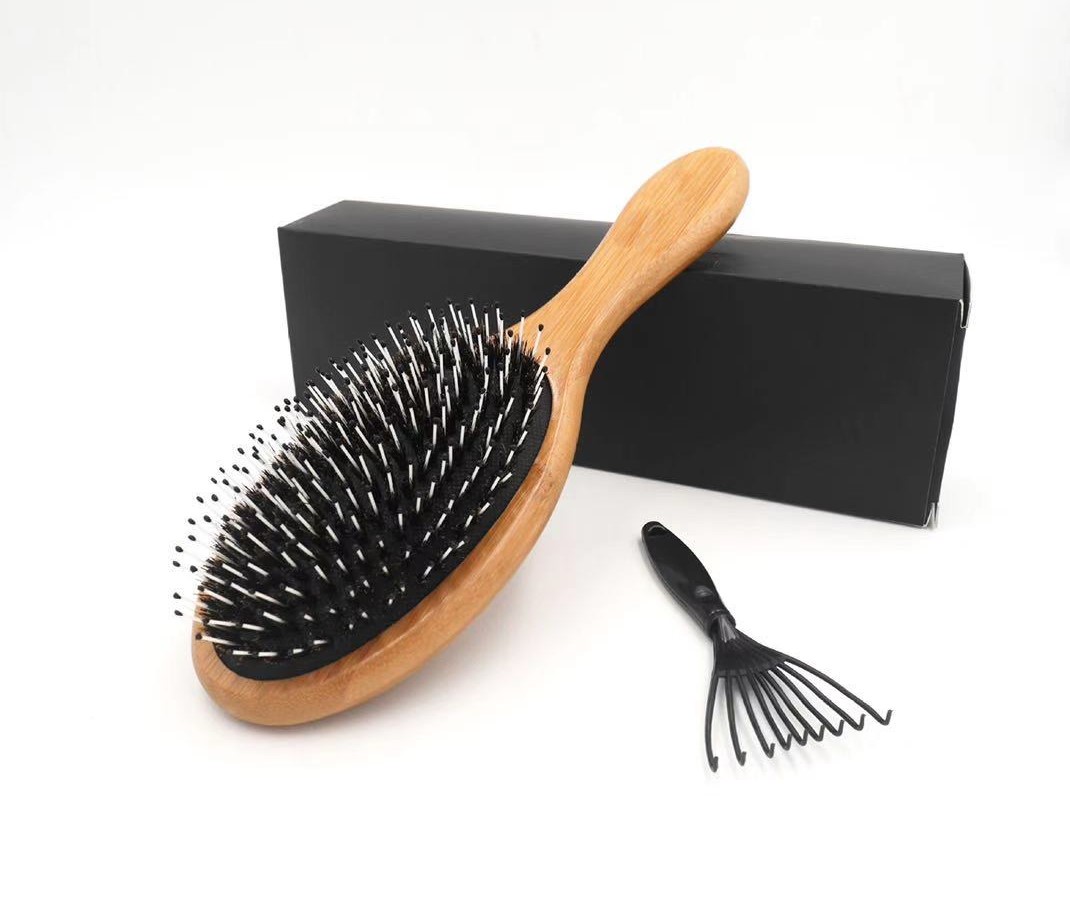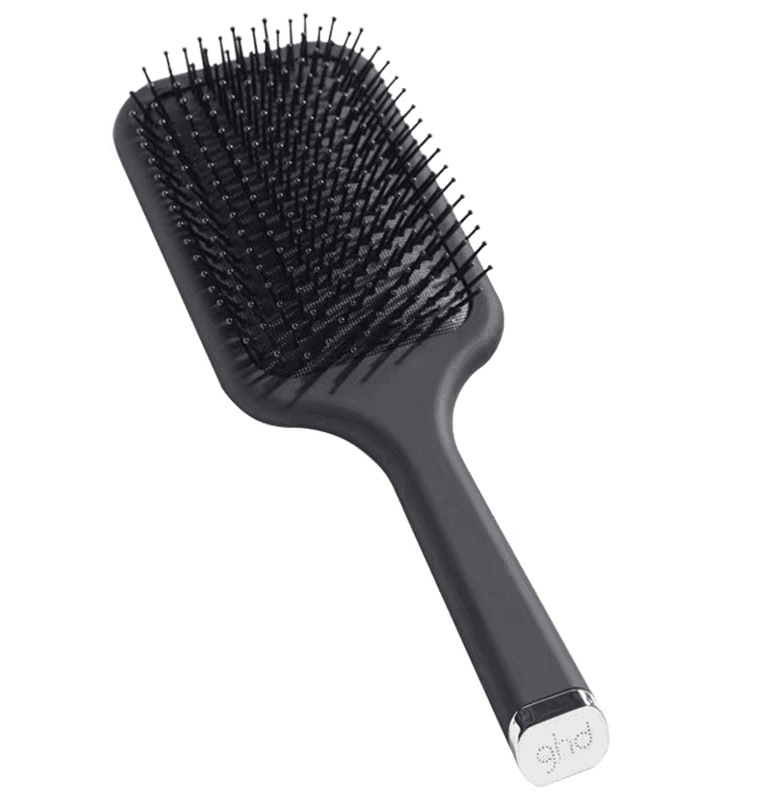 Love at first sight is an unlikely way to find the best hair brush for you.
Looks can be deceiving. Take the time to explore.