BASIC INFO
Bamboo Paddle hair brush Comb Set
smooth hair detangling boar bristles brush

Boar Bristle+Paddle Detangling Hairbrush Kit,
Eco Friendly for Woman ,Man,Kids,Reduce Frizz,
Massage Scalp for Straight Curly Wavy Dry Wet Thick or Fine Hair
Natural bamboo with nylon straighten bristle to stimulate blood circulation and reduce hair loss, boar brush on straighten hair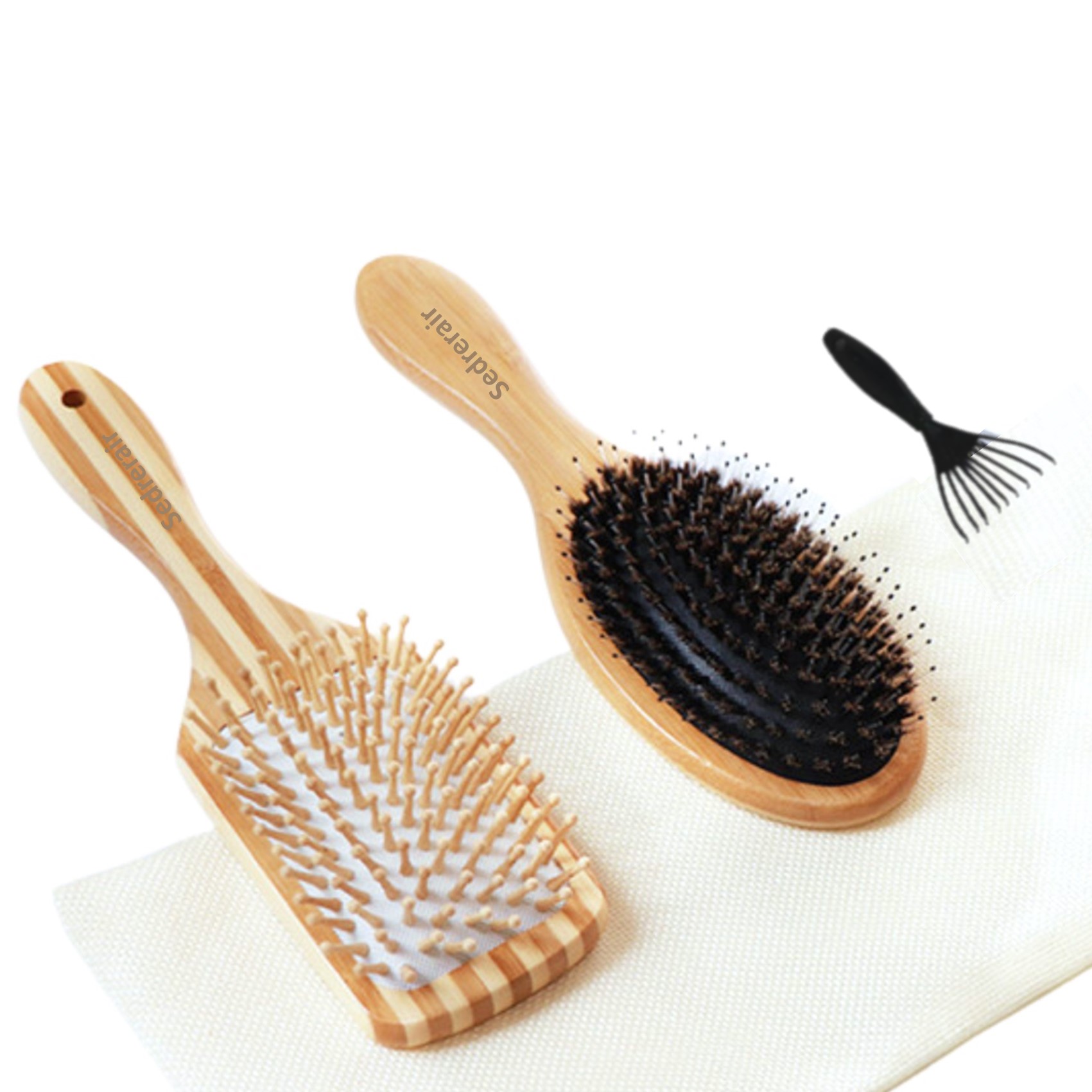 PERFECT GIFT FOR ANYONE: Including 1 x natural Bamboo Boar bristle hair brush;1 x bamboo paddle hair brush and 1 x hair clean tool, 1 x nonwoven bag.
SUITABLE FOR ALL HAIR TYPES: Long/short/thick/thin/curly/straight/natural/dry/ wet hair.
ECO-FREINDLY AND ANTI-STASTIC :Light weight and appears to be well constructed,bamboo bristle hair brush are 100% natural and eco-friendly.
BOAR BRISTLE HAIRBRUSH:Mixed with Nylon Pins,Perfect balance between softness and firmness. Stimlates scalp.Shiny Hair and balance oil. Best hair brush to prevent breakage and loss. best hair brushes for damaged hair also straighthen hair
BAMBOO paddle hair brush:With natural bamboo teeth,not only help to smooth your hair ,but also can massage your neck and shoulder.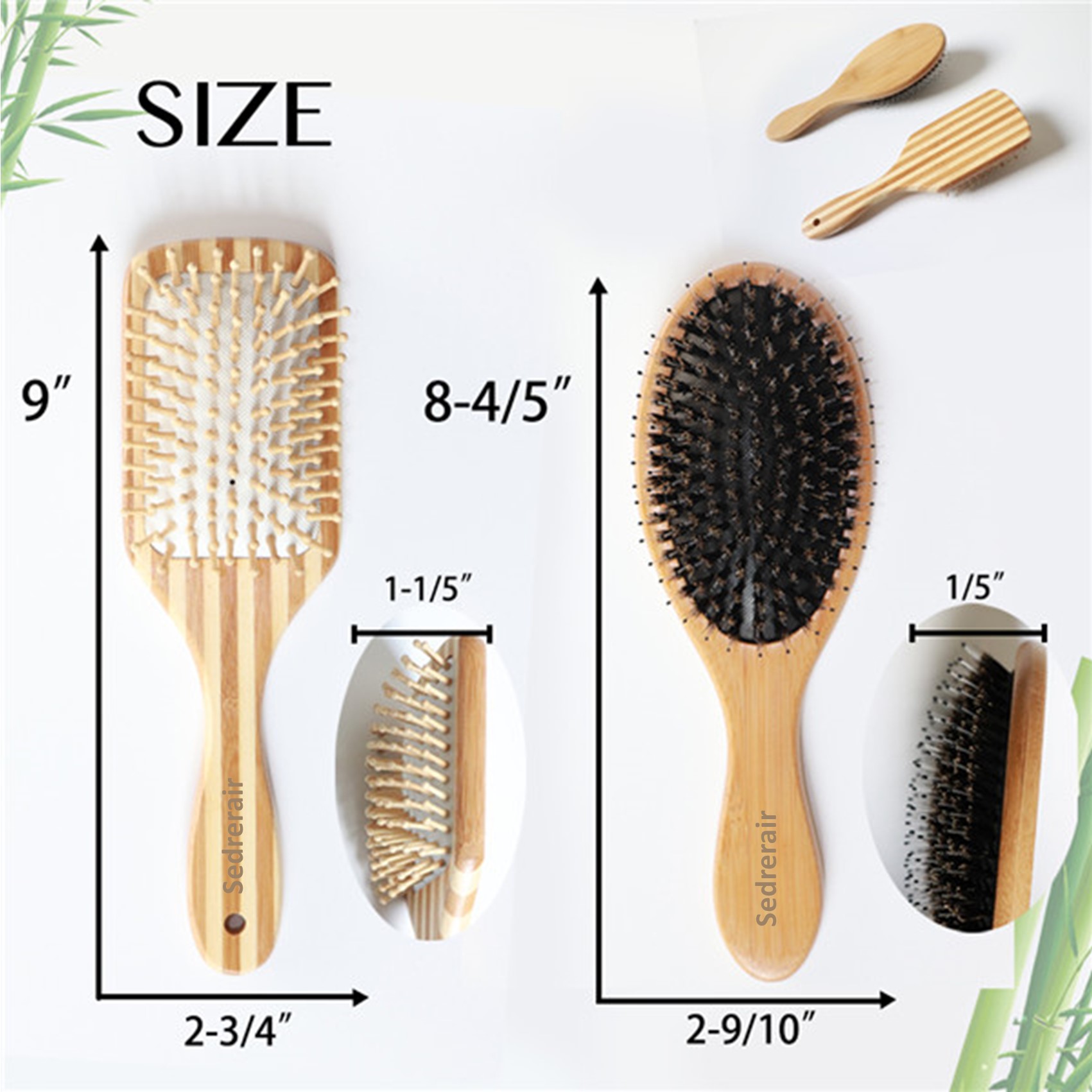 Eco-friendly Package, We sell this products on AMAZON also, you can visit our stock by click below picture: